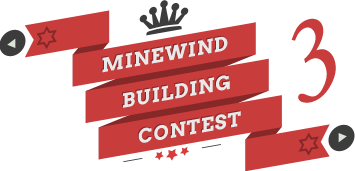 We had over 100 submissions. It was tough but we narrowed it down to the top 5 builds in our perspective.
Too much awesomeness!
All and all we had many marvelous submissions that almost made it to our top list. That being said, instead of only featuring 2 arenas, we'll be adding at least 5 arenas to the city. In time we will attemp to find use for all of the builds mentioned here. May it be minigames or whatever else.
Big thanks to everyone participating in this event!