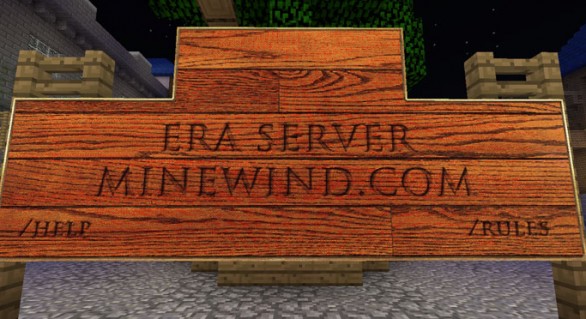 We'll be opening new server "Era" later this Friday now live.
Frequently asked questions:
Q:
Why do you need 3rd survival server?
Mostly to help us with player load balancing during peak hours.
Q:
I contributed to Minewind, will I have a rank there?
All contributors should have their ranks working on Era server.
Q:
I heard something about Skyblock, is this it?
No, Era is an additional survival server with a clean 1.9 start. Skyblock version of Minewind is the next upcoming server with no set release date yet.
Q:
I may have found a bug on Era, where I can report it?
You can report any bugs here.